Pet Cremation Urns with Stained Glass Accents: Radiating Color and Light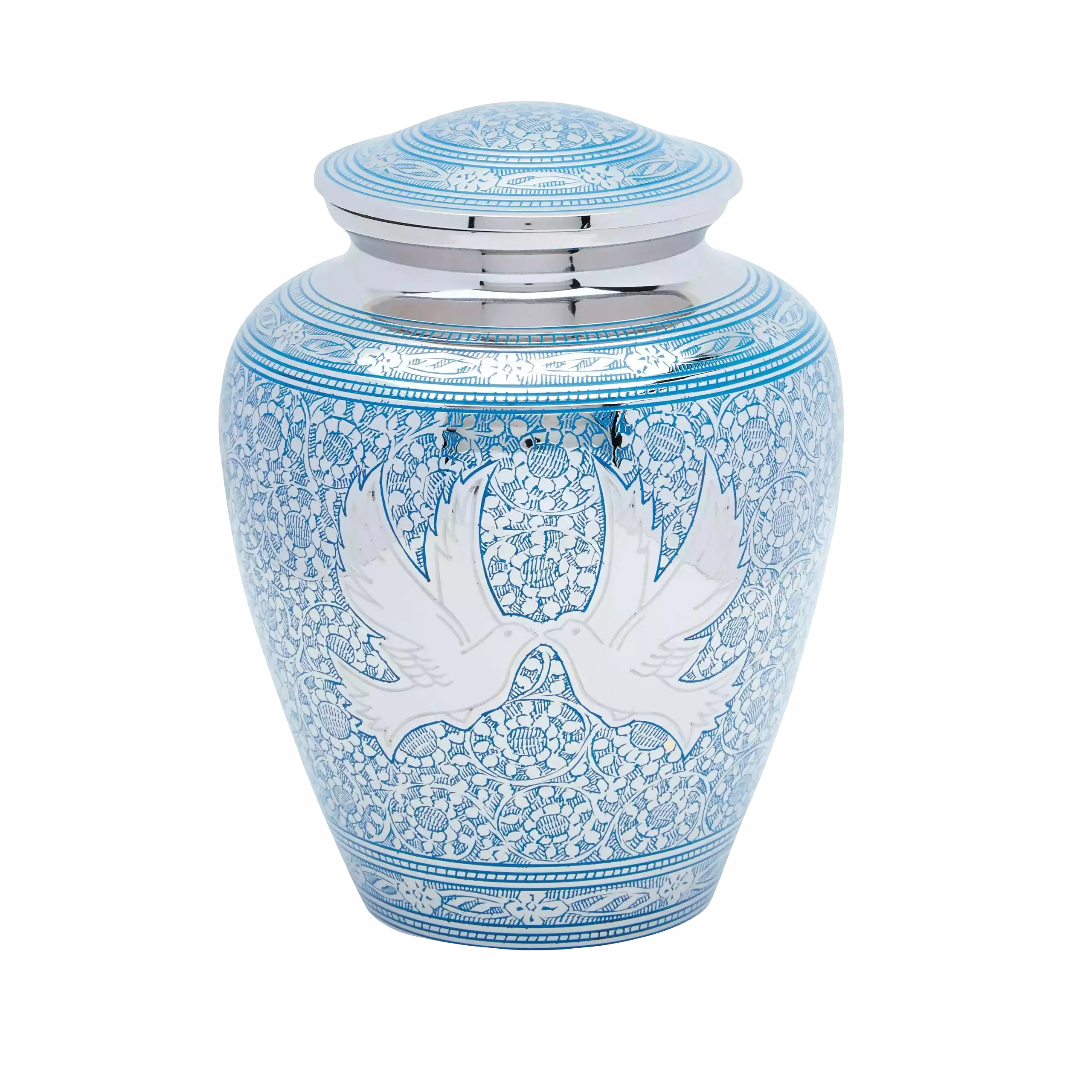 Introduction
Losing a pet is an emotional experience, and finding ways to honor their memory is essential. Pet cremation urns with stained glass accents offer a unique and beautiful option for preserving the essence of our beloved companions. In this article, we will explore the significance of pet funerals, the role of pet caskets, the importance of pet funeral planning, and the profound grief that comes with losing a pet. Through it all, we will discover how these stunning urns can bring comfort and solace during the grieving process.
Understanding the Significance of Pet Funerals
Pet funerals play a crucial role in the healing journey after losing a cherished pet. These gatherings allow us to honor their life, share stories, and find support from friends and family who understand the depth of our grief. Pet funerals provide a space for expressing emotions, celebrating the bond we shared, and beginning the process of healing.
The Role of Pet Caskets
Pet caskets hold a significant place in pet funeral arrangements. They offer a dignified and secure final resting place for our beloved companions. Pet caskets can be crafted from various materials such as wood, metal, or ecofriendly options, providing a suitable vessel for honoring and preserving the memory of our pets.
Importance of Pet Funeral Planning
Planning a pet funeral allows us to create a personalized and meaningful tribute to our furry friends. It involves making decisions about the location, invitations, rituals, and tributes that will take place during the service. By carefully considering these elements, we can ensure that the funeral reflects the unique bond and love we shared with our pet.
Navigating the Profound Grief of Losing a Pet
The grief of losing a pet is a deep and complex emotional journey. It is essential to acknowledge and process these feelings in a healthy way. Grief may manifest through sadness, guilt, anger, or even physical symptoms. Seeking support from friends, family, or pet grief support groups can provide a comforting space to share our emotions and find solace amidst the pain.
Pet Cremation Urns with Stained Glass Accents
Pet cremation urns with stained glass accents offer a remarkable way to honor our pets' memory. These urns combine the beauty of stained glass artistry with the functionality of an urn, creating a radiant display of color and light. The intricate designs and vibrant hues serve as a fitting tribute to the unique personality and spirit of our beloved pets.
Conclusion
Losing a pet is a deeply personal and emotional experience. Through the significance of pet funerals, the role of pet caskets, the importance of pet funeral planning, and the grief that accompanies losing a pet, we discover the profound impact our furry companions have on our lives. Pet cremation urns with stained glass accents provide a stunning and meaningful way to honor their memory, capturing their essence in a radiant display that brings solace and comfort during the grieving process.
Find solace in the diverse selection of pet caskets and pet cremation and keepsake urns available at Titan Casket. With over 100 choices of pet caskets and pet urns at your fingertips, you can find the perfect tribute to honor your pet's memory. From elegantly designed caskets to beautifully crafted urns, each product is thoughtfully created to provide a lasting memorial. Titan Casket understands the deep emotional bond between pets and their owners, and their collection reflects this understanding. Whether you seek a classic and timeless option or a more personalized tribute, Titan Casket is dedicated to helping you find the ideal way to celebrate and remember your beloved pet.