Exploring Crystal and Glass Pet Cremation Urns: Reflection and Transcendence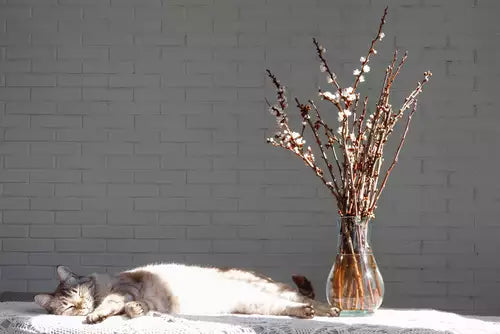 Introduction
Losing a beloved pet is a heartwrenching experience that brings immense grief and sorrow. Planning a pet funeral and selecting a pet casket are essential components of the healing process. Pet funeral planning allows us to honor our departed pets and find solace in creating a meaningful farewell. Crystal and glass pet cremation urns offer a unique way to reflect upon our cherished memories and transcend the pain of losing a pet.
Pet Funeral: A Time Of Remembrance And Closure
A pet funeral is a solemn occasion that provides an opportunity for remembrance and closure. It allows us to gather with loved ones and share stories of the joy and love our pets brought into our lives. Through the rituals and ceremonies of a pet funeral, we can express our grief and pay tribute to our departed companions. Choosing a suitable pet casket ensures that our pets are laid to rest with dignity, offering a sense of closure and peace.
Pet Funeral Planning: Crafting A Meaningful Tribute
Pet funeral planning is a thoughtful process that enables us to craft a meaningful tribute to our beloved pets. It involves careful consideration of the location, timing, and elements that will help create a personalized and heartfelt ceremony. The choice of a pet casket holds significant importance, as it becomes the final resting place for our cherished companions. By selecting a crystal or glass pet casket, we can add an element of beauty and elegance, honoring our pets' memory in a unique way.
The Grief Of Losing A Pet: Navigating The Emotional Journey
The grief of losing a pet is a profound and complex emotional journey. The bond we shared with our pets is deep, and their loss leaves an immense void in our lives. It is essential to acknowledge and process our grief, allowing ourselves to experience the range of emotions that accompany the loss. Pet funeral planning and the use of crystal and glass pet cremation urns can provide solace and a tangible way to navigate the grief of losing a pet. These urns serve as vessels of remembrance, reflecting the light of our memories and helping us find comfort in the midst of sorrow.
Reflection And Transcendence: Crystal And Glass Pet Cremation Urns
Crystal and glass pet urns offer a unique and beautiful way to honor our departed pets. These urns capture the essence of reflection and transcendence, allowing us to memorialize our pets' lives in a meaningful manner. The transparent nature of crystal and glass symbolizes the transparency of our love and the purity of our memories. These urns can be adorned with intricate designs, engravings, or personalized etchings, adding a touch of individuality and reverence to the final resting place of our pets.
The Healing Power Of Reflection: Crystal And Glass Pet Cremation Urns
Crystal and glass pet cremation urns possess a healing power through the act of reflection. As we gaze upon these urns, we are reminded of the precious moments shared with our pets. The translucent nature of crystal and glass allows the light to dance within, symbolizing the eternal presence of our beloved companions. The act of reflection can bring solace, allowing us to transcend the pain and find comfort in the beautiful memories we hold dear.
Conclusion
The journey of losing a pet is a painful one, but through pet funeral planning and the use of crystal and glass pet cremation urns, we can navigate the grief and honor our departed companions. Pet funerals provide an opportunity to pay tribute and find closure, while crystal and glass pet cremation urns offer a reflective and transcendent way to remember our beloved pets. These urns become more than mere vessels; they become symbols of love, remembrance, and the eternal connection we share with our pets.