Pet Funeral Celebration of Life Events: Joyful Gatherings to Remember Your Pet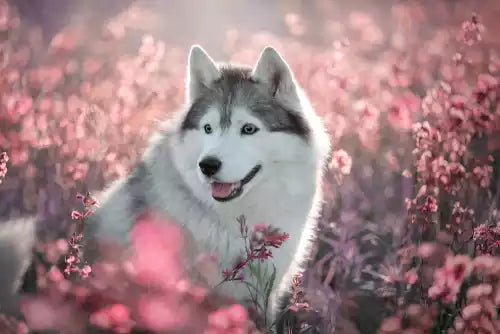 Introduction
Losing a beloved pet is a deeply emotional experience, and finding ways to honor their memory and celebrate their life becomes an essential part of the healing process. While pet funerals traditionally carry a somber tone, there is a growing trend toward celebrating the life of a pet with joyful and meaningful events. Pet funeral celebration of life events offers an opportunity to reflect on the happiness and love our pets brought into our lives, creating a positive and uplifting atmosphere in the midst of grief. In this article, we will explore the significance of pet funeral celebration of life events, considerations for planning these gatherings, and how they can help us navigate the grief of losing a pet.
Understanding Pet Funeral Ceremonies
Pet funeral ceremonies are a way for us to say goodbye and honor our pets. They provide a space for us to express our grief, share memories, and find closure. Pet funeral planning involves decisions about pet caskets, burial or cremation options, and organizing the memorial service. However, the focus of celebration of life events is to celebrate the joy and companionship our pets brought into our lives, rather than dwelling on the sadness of their loss.
The Significance of Pet Funeral Celebration of Life Events
Pet funeral celebration of life events shifts the focus from grief to celebration, emphasizing the positive impact our pets had on our lives. These events allow us to reflect on the cherished moments, funny antics, and unconditional love shared with our pets. They provide an opportunity to gather with family and friends, share stories, and honor the unique personality and spirit of our beloved pets.
Considerations for Planning Pet Funeral Celebration of Life Events
1. Venue Selection: Choose a venue that reflects your pet's personality or holds special meaning. It can be a park, beach, backyard, or any place where you and your pet shared memorable experiences.

2. Theme and Decorations: Incorporate elements that capture your pet's essence. Use their favorite colors, toys, or accessories to personalize the event. Consider displaying photos, creating a memory wall, or setting up a dedicated space with their belongings.

3. Activities and Games: Plan interactive activities that reflect your pet's interests and create a joyful atmosphere. Play games like fetch, organize a pet costume contest, or set up an agility course.

4. Tribute and Remembrance: Designate a time during the event for attendees to share stories, memories, or poems about your pet. Create a memory jar or guestbook for guests to write down their favorite memories.

5. PetFriendly Environment: Ensure that the celebration is pet friendly, allowing attendees to bring their own pets or providing opportunities for interactions with animals, such as petting zoos or therapy dogs.
Navigating the Grief of Losing a Pet
Grieving the loss of a pet is a natural and individual process. While celebration of life events can bring joy, it is important to acknowledge and honor the grief that accompanies pet loss. Seek support from loved ones, consider joining pet loss support groups, or seek professional counseling specialized in pet bereavement. Take time to reflect, journal, or create a memorial tribute to process your emotions.
Conclusion
Pet funeral celebration of life events offers a heartfelt way to remember and honor our beloved pets. By shifting the focus from grief to celebration, these gatherings allow us to cherish the joyful moments and the unconditional love our pets brought into our lives. Planning these events encourages healing, fosters connections with others who understand the grief of losing a pet, and provides an opportunity to pay tribute to our cherished companions. Let us celebrate the lives of our pets and hold their memories close in our hearts.
Titan Casket takes pride in introducing our new Pet Services, thoughtfully curated to commemorate the lives of your cherished pets. As you cherish their memory, we offer a thoughtful selection of pet caskets, carefully designed in durable plastic and strong steel, providing a fitting tribute. Our skillfully crafted pet urns, made from Aluminum, brass, and wood, encapsulate the essence of your furry companions, creating a treasured keepsake. Embrace a heartfelt and budget-friendly way to honor their lives, with pet caskets starting at just $95 and pet urns at $39, courtesy of Titan Casket's Pet Services.