Exploring Modern and Contemporary Pet Caskets: Sleek and Minimalist Choices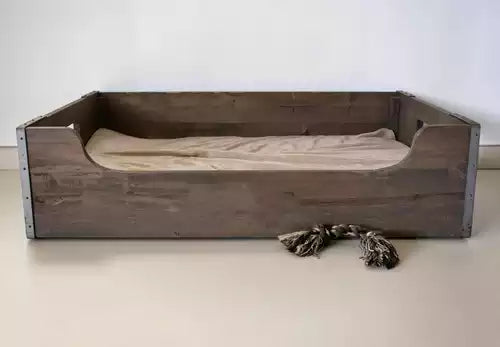 Losing a beloved pet is a heartbreaking experience that pet owners can relate to. The grief of losing a pet is a profound and emotional journey that requires support and understanding. In times of pet funeral planning, it is essential to find a final resting place that honors the memory of our furry friends. Pet coffins for small breeds and toy pets offer a delicate and elegant solution, providing a dignified farewell for our cherished companions. These unique designs not only serve as a final resting place but also as a symbol of love and respect.
The Importance of Pet Funerals and Caskets
Pet funerals have become increasingly common as pet owners recognize the significance of honoring their beloved companions' lives. Saying a final goodbye in a meaningful way can help in the grieving process, allowing closure and providing an opportunity to express love and gratitude for the joy our pets brought into our lives.

When it comes to pet funeral planning, choosing a suitable casket is a crucial aspect. Pet caskets offer a dignified and respectful way to lay our furry friends to rest. Just like human caskets, pet caskets come in various sizes, styles, and materials. For small breeds and toy pets, specialized pet coffins provide the perfect size and design to create a fitting tribute.
Delicate and Elegant Designs for Small Breeds and Toy Pets
Pet coffins designed specifically for small breeds and toy pets are crafted with care and attention to detail. These delicate and elegant designs capture the essence of our beloved companions and provide a final resting place that reflects their unique personalities. Here are some examples of exquisite pet coffins for small breeds and toy pets:


The Whimsical Wonderland: This enchanting pet coffin features intricate hand-painted designs and vibrant colors, evoking a sense of whimsy and joy. Its petite size is perfect for small breeds and toy pets, creating a magical farewell for our furry friends.
The Timeless Treasure: With its classic design and refined craftsmanship, this pet coffin exudes elegance and grace. Made from high-quality wood and adorned with delicate engravings, it offers a timeless tribute to our beloved companions.
The Serene Sanctuary: This tranquil pet coffin features a serene and peaceful design, providing a comforting resting place for our small furry friends. Its soft colors and gentle patterns create a sense of tranquility and solace.
The Heavenly Haven: Inspired by celestial beauty, this pet coffin showcases celestial motifs and heavenly hues. It serves as a celestial resting place for our small breeds and toy pets, symbolizing their place among the stars.
The Garden of Memories: Adorned with handcrafted flowers and intricate botanical designs, this pet coffin celebrates the beauty of nature. It offers a serene and tranquil final resting place, reminiscent of a peaceful garden where our cherished companions can rest eternally.
Finding Solace in Pet Coffins for Small Breeds and Toy Pets
The grief of losing a pet is an emotional journey, and having a fitting final resting place can bring comfort and solace during this difficult time. Pet coffins designed for small breeds and toy pets offer a range of options to meet the unique needs and preferences of pet owners. The delicate and elegant designs provide a beautiful and respectful tribute, ensuring our furry friends are laid to rest with dignity and love.

Whether you opt for a whimsical design that captures your pet's playful spirit or a timeless and classic design that honors their memory, pet coffins for small breeds and toy pets serve as a physical manifestation of the love we hold for our beloved companions. These exquisite coffins not only provide a final resting place but also become a cherished memento, preserving the memory of our pets for years to come.
Conclusion 
Finding a thoughtful gift to commemorate the life of your pet is made easier with Titan Casket's extensive collection of pet caskets and pet urns. With over 100 options to choose from, you can select a tribute that captures the essence of your pet's unique personality and the joy they brought into your life. Whether you opt for a durable and secure casket or a beautifully crafted urn, each product is designed with utmost care and respect. Titan Casket recognizes the profound impact of losing a pet and aims to provide solace and comfort through their thoughtful gifts. Choose Titan Casket to honor your pet's memory and keep their spirit alive in your heart.