What To Do When A Pet Dies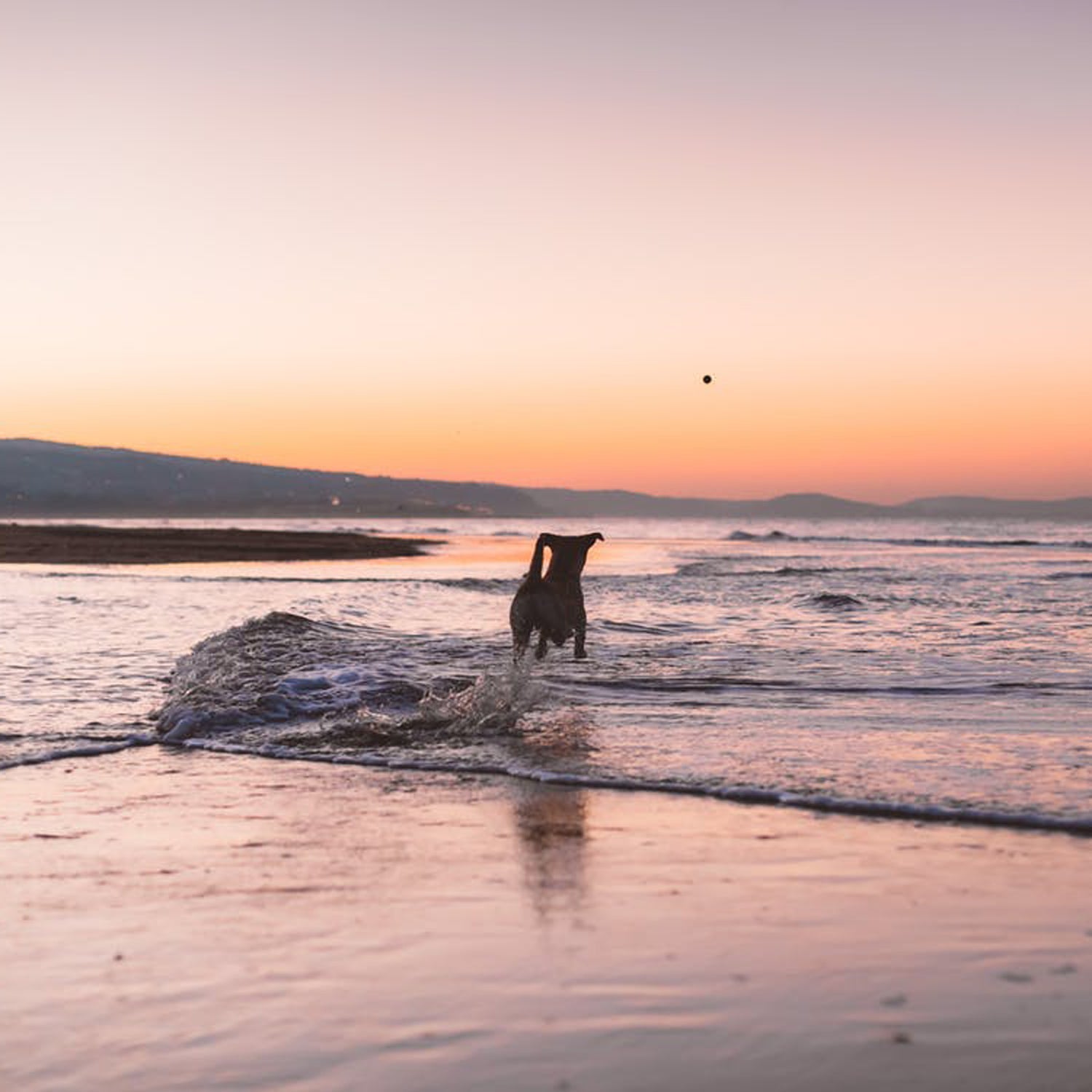 Losing a pet can be a devastating, life-changing event. Whether a pet's passing is sudden or expected, losing a pet can be as difficult as the loss of a human family member. Pet owners are increasingly choosing to bury and memorialize their departed pets as a way to honor the special role the pet held in the family. There is no correct sendoff for a furry friend, and preferences and priorities among pet owners vary widely. There are now more options than ever regarding what to do when a beloved pet dies, from a simple cremation tribute to a lavish burial and ceremony.
What To Do When A Pet Dies
Veterinarians offer a wide range of services to assist in the aftermath of losing a pet. Many of these services include cremation or general disposal. However, most of the time, full-body burial is the least expensive option from a veterinarian clinic. If you plan to bury your departed pet yourself, it's good to inform the vet ahead of time so that a plan can be constructed to accommodate your specific needs and/or requests.
If you do not have the means or desire for a formal pet burial or cannot afford cremation, there are other options. People in these situations often ask for their vet to assist in the disposal of an animal's remains. Many cities also have disposal services available (usually for a fee averaging between $25 and $50). If you find yourself in this type of situation, call your local health department or animal shelter for further inquiry.
One source we suggest using while dealing with the loss of a pet is the IAOPCC. The IAOPCC (International Association of Pet Cemeteries & Crematories) is a non-profit organization which is dedicated to continuing the advancements of the standards, ethics, and professionalism in and around pet cemeteries and crematories. The IAOPCC has members all over (and even outside) the United States.
Where To Bury A Pet
Casket burials are a common choice among pet owners who choose to say goodbye and bury their departed pets in a traditional manner. Titan Casket is proud to offer pet caskets and coffins to perfectly accommodate most pets, from the extra small (2'6" long) to the oversized (28" - 36" wide interior and beyond). We also offer customization options as a great way to further honor your special furry friend. Please contact us at any time with any general and/or specific questions/requests and we would be more than happy to talk to you about building the perfect vessel for your beloved pet
.
Many pet owners choose to bury their pet at home where the beloved pet's remains will be near the family, with a gravesite that can be visited at any time. This type of final resting place also serves as a reminder of the pet's happiest times. A home-based gravesite can also help reduce burial-related expenses and logistical concerns. Before making your final decisions, Titan Casket recommends that you do some research for your specific area to understand any legal restrictions regarding pet burials.
Pet cemeteries are also becoming an increasingly popular choice for many people exploring what to do when their pet dies. This final resting place allows for a consistent place to grieve and even to commemorate special dates, like birthdays and anniversaries. It's important to note that a gravesite isn't always limited to whole remains; many have chosen to bury cremated ashes in order to have a dedicated location for remembrance. A commissioned, or even crated, gravestone is a perfect way to honor the departed pet by adding a personalized touch to a place of rest.
In the US, it is not common for people and their pets to be buried together. As a result of the low demand, many cemeteries, which are usually regulated by state law, do not allow a shared burial. However, there are a handful of states which are starting to allow shared burials – some even allowing for the cremated remains of a human to be buried in a pet cemetery with their departed pet (be aware that pet cemeteries are not usually regulated or maintained as well as human ones so that is important to note before participating in this type of burial). Some states also allow for pets to be buried with their humans in specific types of plots, such as family plots or a designated section for animals in a traditional cemetery. These are typically referred to as "whole family cemeteries."

Memorializing A Pet
Pets often play a significant role in a family and are often considered family members, so it is completely natural to want to pay special tribute when they die. Memorializing your pet allows you to play an active role in mourning your pet while honoring and sharing the impact your pet has had on you, your family, and your friends. Below are some suggestions for pet owners and their families to help remember their beloved pets and process their grief:
Write an obituary for the pet – There is a good chance that anyone of importance in your life has also built a relationship with your pet. For this reason, many people find great comfort in writing an obituary when a pet dies, most commonly on social media, such as making a post on Facebook or Instagram. Most pet obituaries include:

A photo

General information – when the pet was born or joined/was adopted into the family, when the pet passed away, etc.

Unique information – the pet's favorite activities, memorable events the pet witnessed, the pet's accomplishments, etc.
Writing an obituary and making it public may also be a great way to ask friends and family to share with you any of their photographs, videos, and/or memories of your pet.
Do something in memory of the pet

– It is not uncommon for a pet to have a special, or favorite, spot, and many people choose this spot for the location of a memorial. One common type of outside memorial is to plant a tree, or other plant, in the spot. One common type of inside memorial is to have a framed a photo, or even a commissioned work of art, of the pet and/or keep his/her collar near that spot (within view) so the pet can always be close to, or looking over, his/her favorite location.

Plan a small gathering – Many find it comforting to invite family and friends, both human and animal, that have been touched by your pet and plan an activity in their memory. This event can be taking a walk on your pet's favorite path/trail, planning a day in your pet's favorite park, or having a small memorial service at home.
Make a scrapbook or photo album

– Many people choose to compile small artifacts, photographs, and/or videos when a pet dies which can be used to represent or visualize important memories associated with a pet. These books can be made by hand like a traditional scrapbook/photo album, digitally (on social media, on an online cloud, on an electronic device, etc.), or even use an online tool, such as

Shutterfly

, to digitally design a physical book to be mailed to you after purchase. These online tools also offer other products such as blankets, photo canvases, mugs, puzzles, and more which can also be good ways to memorialize a beloved pet.

Make a donation in your pet's name

– A great way to honor the memory of your pet is to make a donation in his/her name. It could be to the Humane Society or a local animal shelter, but it could also be to a charity that represents your pet's spirit or a defining trait. For example, if your pet was a constant comfort to you during hard times, a donation to an organization that connects therapy animals with those in need may be a great way to honor your pet. Another way to make an honorable donation is to purchase duplicates of your pet's favorite toys and donate them to a local Petco, or other pet stores that collect physical items to donate to pets in need. If your pet passed from a disease, one other way is to honor him/her is to make a contribution towards the research of finding a cure in your pet's name.

Bring a new pet into your home

– No other animal will ever be able to replace a beloved pet lost. However, many find a silver lining when a pet dies by welcoming a new furry member into their family. Providing a forever home to someone new and in need is an excellent way to honor your lost pet. Of course, a beloved pet can, and will, never be replaced in your heart, but filling the vacant space in your home can be rewarding and therapeutic.