What Are Pet Keepsakes?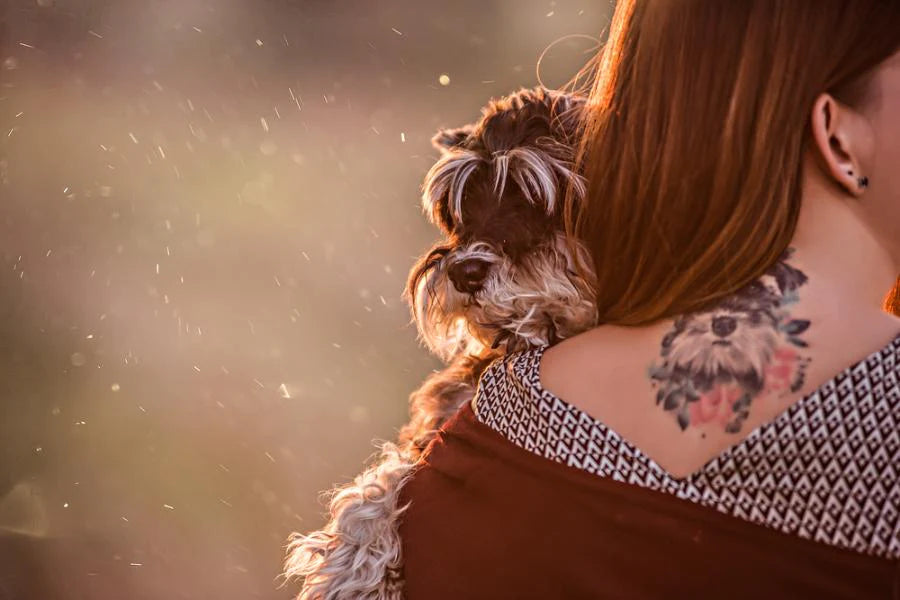 A pet keepsake is usually a small object or item that serves as a memorialization of your beloved pet after they have passed away. A keepsake is a broad category and can be of many types, ranging from a standard storage urn in which you keep your pet's ashes to a bracelet or necklace containing diamonds made out of the ashes.
If you need to split the ashes between multiple people, you can make multiple keepsakes too since many of these options only require a small amount of the ashes to be embedded inside. Many pet owners convert pet ashes into keepsakes to memorialize the loss of their pet.
Types Of Pet Ashes Keepsakes
It's natural to be overwhelmed with the thought of picking a keepsake that will best suit your needs from among all the options. Here is an overview of some of the most common types of keepsakes for pet that people choose.
You can get jewelry of many forms made from the ashes of your deceased pet. This includes not only necklaces or bracelets but a wide variety of items such as cufflinks, rings, or earrings. The jewelry can contain resin, diamonds, or glass - either way your pet's ashes will be integrated into the piece of jewelry, as much or as little as you want it to be.
Pet urns are one of the most conventional ways of keeping your pet with you even after they have passed. Metal urns tend to provide the most durability, but you can also opt for a wooden urn for affordability or if you are passionate about sustainability. Through retailers such as Etsy, you can also get your hands on more rare pieces which are customized specifically for the loss of a pet, such as an urn with paw prints on it or your pet's name engraved into its surface, or even one that has a picture of your pet on it.
There are many unique methods available these days that can help you keep your pet's remains in a souvenir of your choosing. You can opt for a tree urn wherein your pet's ashes will be placed underground inside a planting system and a tree will be planted in the soil surrounding the ashes in the tree urn.
Other items that can be incorporated with your pet's ashes include photo frames, memorial stones, statues, etc. Some people also opt for taxidermy, which is a practice wherein the body of your pet is stuffed so that you can keep them on display.
Pet Keepsakes Without Any Ashes
There could be a number of reasons that you would choose to have a pet keepsake which does not have any ashes inside it. You may have chosen to bury your pet but still want to keep a piece of memorabilia for your time together. People do this in many ways - you could get a photo frame, clothing item, or box which has your pet's paw print on it. Another slightly unconventional option is to have your pet memorialized by getting their name on a park bench. The bottom line is that it is possible to have a pet keepsake both with ashes and without them.
Liquid error (sections/article-template line 215): invalid url input
Buying Urns For Your Pet Ashes
At Titan Casket we sell both pet caskets and high quality urns that you can buy at the best prices and have delivered to your location for free. If you have decided that an urn is the best kind of pet keepsake for you, you should browse through the several options we have available starting at just $59 and pick what suits you best.
We have a collection of designer Samuel Mitchell urns which can offer an elegant option for a pet keepsake that will also integrate seamlessly into your home décor. We are also offering a bio tree urn which can serve as a unique and natural way to memorialize your pet, and you can use this urn even with a very small amount of ashes.