State And Local Pet Burial Laws In The United States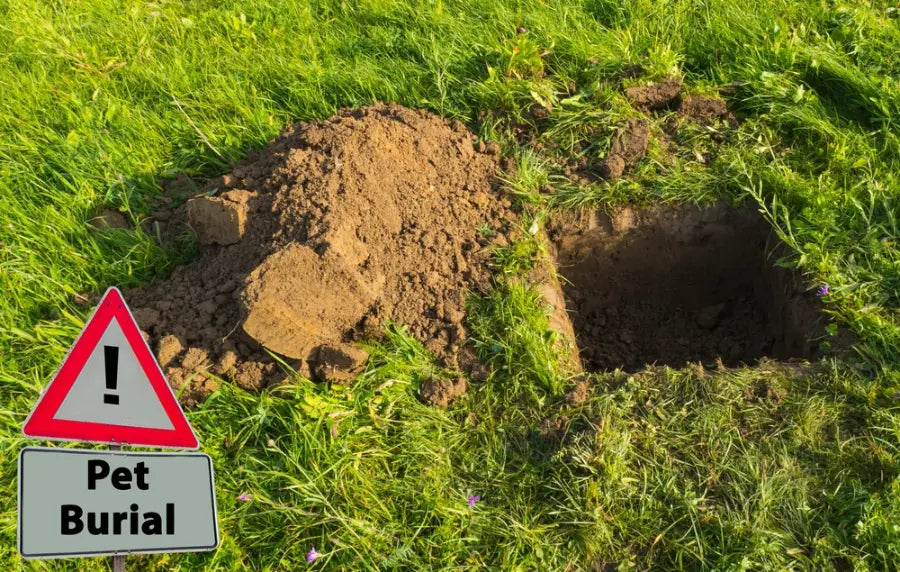 There are no national pet burial laws in the United States. However, there are local and state laws that regulate pet burials. You must be aware of these laws and ensure to follow them when you make arrangements to bury your beloved pet animal.
General Laws Across Localities
People generally ask whether it is legal to bury their pets in their own backyard. The answer to this depends on the local laws governing that particular area. In certain states. It is legal to bury a pet in the backyard of the owner's property. However, in other states, it may be illegal. In fact, in some states, it is illegal to bury any animal— this includes pets and pet burials on private property. In some states, it is legal to bury pets in the owners' backyard, provided there is no chance of a health hazard or any nuisance created for the surrounding environment. Given this, it makes sense to check with your local authorities before burying a pet in your backyard. This way, you can ensure that it is legal and that you have taken care of all the necessary precautions.
There are also some localities that require pets to be buried in a certain area of the property. In other cases, they may also prescribe a certain depth. Any failure to comply with these rules may result in strict action taken against the owners— be it through fines or other penalties.
Another option for burying a pet is making use of a pet cemetery. They are spaces dedicated to the burial of animal remains. They also offer several other services, including— providing burial plots, headstones, and memorial services. Pet crematories also offer cremation services for pets.
While there are no federal laws that regulate pet crematories, state and local laws might. These, in turn, may also govern certain components of pet burials. One common question regarding pet headstones is whether they are allowed in cemeteries. The answer to this question depends on the policies of the specific cemetery where the pet is buried. Some cemeteries allow the use of pet headstones, while others may not. It is important to check with the cemetery to determine their policies on pet headstones before purchasing one.
Specific Laws Across Localities
In states like California, Florida, Illinois, New York, Georgia, Maryland, Michigan, Pennsylvania, New Jersey and Texas, it is legal to bury a pet in your own backyard as long as there is no health hazard or nuisance caused by it. It is also illegal to bury animals on public property- including pets.

Missouri's Department of Natural Resources classifies animal remains as solid waste and therefore sees burials as a less desired method of disposition since it may contribute to water pollution. Owners who go ahead with burying their pets on private property have laws to comply with. The DNR needs owners to meet a 50 feet distance from property lines. They also require a 300 feet distance from the neighboring properties. Individuals are meant to keep a 300 feet distance from water bodies and drinking water supplies.

In Hawaii, there is an administrative rule that specifies that the remains of pets must be disposed of in a "sanitary and humane" way.

Liquid error (sections/article-template line 215): invalid url input

In Washington, state laws require not only the approved methods of disposition owners may use for their deceased pets or livestock but also states how and where they may bury them. Owners must meet a minimum of 3 feet of soil in covering the buried animal. There must be a minimum of 100 feet distance from water bodies, including streams and springs.

In New Mexico, the Environmental Department's Solid Waste Bureau has certain regulations for the burial of animal carcasses. These would include meeting certain burial depth requirements and maintaining specified distances from any water source. Colorado's Department of Public Health and Environment, Nevada Department of Environmental Protection and the Arizona Department of Environmental Quality also follow similar rules.

Laws in Virginia specify that the remains of pets must be disposed of in a "sanitary" way. This applies to cremations and burials.
If you are looking for the perfect way to dispose of the remains of your beloved pet, check out our website as we at Titan Casket, have just launched a wide range of pet burial caskets. They are made from high quality materials, with splendid finishes and several exciting options to choose from.