Pet Urns 101: Everything You Should Know About Dog Urns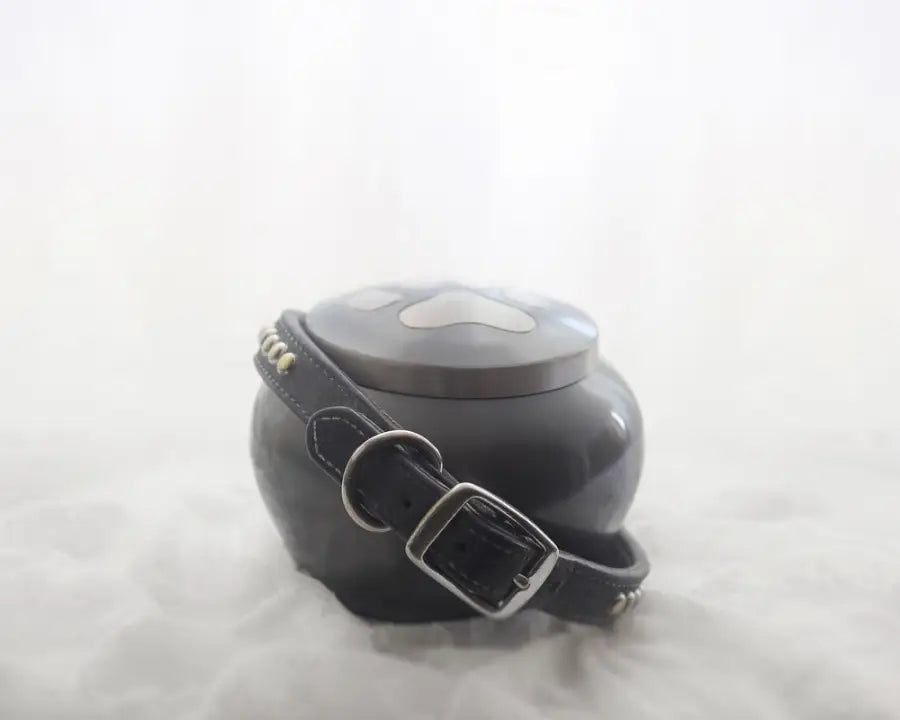 Dog Urns - A Fitting Home For Your Beloved Pet's Ashes
Dogs are more than a man's best friend. They're family. And when a dog passes, they take away a piece of your heart. To honor your best animal friend in a beautiful way, you can choose to cremate your pet and store the ashes in a special urn. Today, pet urns for large dogs and small dogs are easily available online and in local retail outlets. You can either choose a readymade urn, or you can opt for custom urns for pet dogs to honor your pet in a more memorable way. If you choose to get your dog cremated, here is everything you need to know about pet urns for dog ashes.
What Are The Different Types Of Pet Urns For Dogs?
Pet urns for dogs come in different kinds, and knowing what each variety offers can help you make an informed purchase decision. Here is an overview of the main types of pet urns for dog ashes.
Conventional storage urns -

These are pet urns for dog ashes that you can keep and display either indoors or outdoors. You can even choose to get

custom pet urns for dogs

and store the ashes in these containers. Customization can be done in many ways. You can get your dog's photos printed or painted on the urn, you can have an inscription engraved, or you can have pawprints on the outside for a more personal touch.

Scattering urns -

Scattering urns are suitable for you if you wish to scatter your pet's ashes. If you had a place that was particularly significant for you and your pet, like the local dog park or the beach where the two of you took long walks and played, you could scatter the ashes in these landmarks. Or, you could buy an eco scattering urn and disperse the ashes in the sea. These eco scattering urns are designed to disintegrate into the water a few minutes after the ashes are dispersed.

Biodegradable urns - You also have the option to bury your pet's ashes instead of storing or scattering them. A biodegradable urn is a good choice if you want to do this, since it is easy to bury underground and will also decompose fairly quickly, making it easy on the environment. There are also special biodegradable urns that you can use to commemorate your pet with a memorial tree. The ashes of your dog are placed in the urn, which also contains an ecosystem that will grow into a tree when planted in the earth. So, you can tend to the tree and nurture it in memory of your beloved departed pet.
What Size Urn To Choose For Your Pet Dog?
Whether you are looking for pet urns for large dogs or small dogs, you can always find a suitable option. Here is a closer look at the different sizes of urns available for pet dogs. Check out the capacity of the urns needed depending on the breed and the weight of your dog.
| | | |
| --- | --- | --- |
| Dog breed | Weight of the dog in pounds | Volume of the dog urn needed in cubic inches |
| German shepherd | 75 to 95 | 75 to 95 |
| Labrador retriever | 65 to 80 | 65 to 80 |
| Golden retriever | 65 to 75 | 65 to 75 |
| Boxer | 50 to 75 | 50 to 75 |
| Bulldog | 40 to 50 | 40 to 50 |
| Beagle | 18 to 30 | 18 to 30 |
| Poodle | 11 to 17 | 11 to 17 |
| Shihtzu | 8 to 16 | 8 to 16 |
| Dachshund | 8 to 10 | 8 to 10 |
| Yorkshire terrier | Less than 7 | 5 to 7 |
Liquid error (sections/article-template line 215): invalid url input
Make A Thoughtful Decision For Your Pet Dog By Choosing The Right Urn
Since there are many different kinds of pet urns for dogs, you can consider your options and make a thoughtful choice. Keep the budget you have in mind as a primary factor to consider, so you can look at urns that are within your preferred price range.
However, if you would rather prefer to bury your dog instead, you need to buy a casket or a coffin instead of an urn. Titan Casket can help you here. We offer a wide range of pet caskets made from top quality and durable steel. The caskets come in different sizes as well as colors, and have a fine and soft crepe lining inside. Browse through the caskets and make a suitable choice for your departed pet.