How To Make A DIY Pet Casket?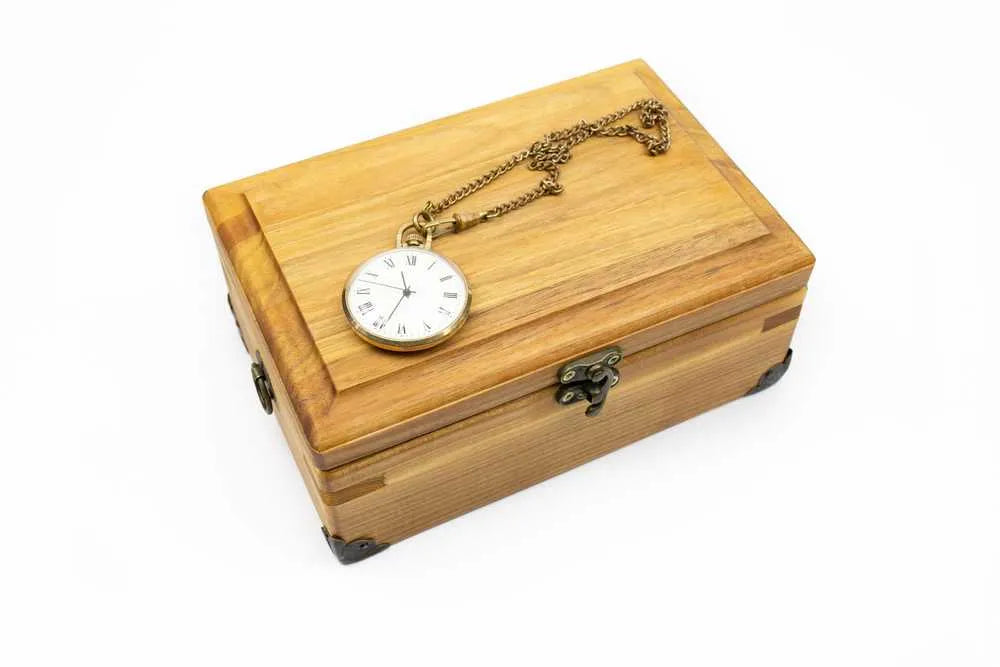 Building A Casket From Scratch
DIY pet caskets are not easy to make but can become a part of your grieving process, making you feel closer to your loved one. Pets become a part of your family the second you get to know them. You grow up with your furry friend, take on each other's habits and spend umpteen amounts of time with each other. If your pet has recently passed away, you are possibly looking for ways to give him or her the goodbye he or she deserves. Building your pet's casket is a very customized and personalized way of parting ways with your pet. Stay tuned to learn the process of building your own DIY pet casket.

What Is The Process For Building A Pet Casket?
Step 1: Estimating your pet's size Before you begin the process of building a DIY casket for your pet, it's important to know the length and width needed to build a pet casket that works for you. Remember to write the measurements down. These measurements will always be greater than the ones you have of your pet. A DIY pet casket allows you to personalize the size to fit your needs.
Step 2: Picking the shape
Your next step should be picking the material you would like for your pet's casket. It's recommended to work with easier materials like wood. Wooden caskets are easy to handle and look graceful too. You can work with materials like pine. Use your pet's measurements to mark it against the pine board. Then pick the shape that you would like and trace it on the board. With DIY pet caskets, you can pick a simple, rectangular-shaped casket or customize it, keeping your pet's personality in mind. To make the casket truly unique to your pet, draw a heart or a bone shape.
Step 3: Cutting the board
Pick up a circular saw and start cutting along the lines that you have traced on your board. Keeping a traditional coffin shape in mind, cut a 2 by 4 (for each angle). So if your board measures 12 by 8, you will need 4 2x4s: two 8-inch 2x4s and two 12-inch 2x4s to get the shape of a traditional coffin. These measurements will vary based on your pet's size.

Step 4: Screwing them together
Once you have your pieces ready, it's time to screw them together. Arrange your pieces in the shape you have in mind and stitch them together with the help of screws. Remember to check if the pieces are holding well together and are sturdy enough to carry the weight of your pet.

Step 5: Fill in the holes or kinks
Building a DIY pet casket is going to take some time and will probably require you to rework some of the things you have done. Fill the holes on the surface of your material. If you're using wood, you will need a wood filler to do this.
Step 6: Applying stain
It's time to work on the exterior of the coffin. Apply a generous coat of stain and allow it to dry for a couple of hours. If you're looking to darken the color of the wood, apply a second coat, but only after the first coat has dried.
If you're looking for ways to personalize the pet casket, you can paint the wood with a color of your preference and even add images, quotes, paw marks, and other designs to enhance the look of your pet's casket.
You can also choose to apply polyurethane to seal the exterior of the casket. Allow this to dry over the recommended period of time specified by the manufacturers.

Step 7: Adding the hinges
Screw the hinges to the base. You can also choose to add a lid at this point and insert hinges at the top to add a lid to the top of the pet's casket.

Step 8: Working on the Interiors
You can also add interesting and personal touches to the interior of the casket. Take the measure of the casket one last time and pick the material you would like to inlay your pet's casket with. You can also add touches like placing comfortable pillows or your pet's favorite toy and decorating the inside of the casket.


Your Furry Friend's Personalized Send-Off
Making a casket for your pet is one way to show your love and admiration for them. You can look up references, alternatively can consider buying a pet casket from Titan Casket, and organize a loving and customized funeral for your pet.