Designs To Consider Before Buying An Urn For Your Pet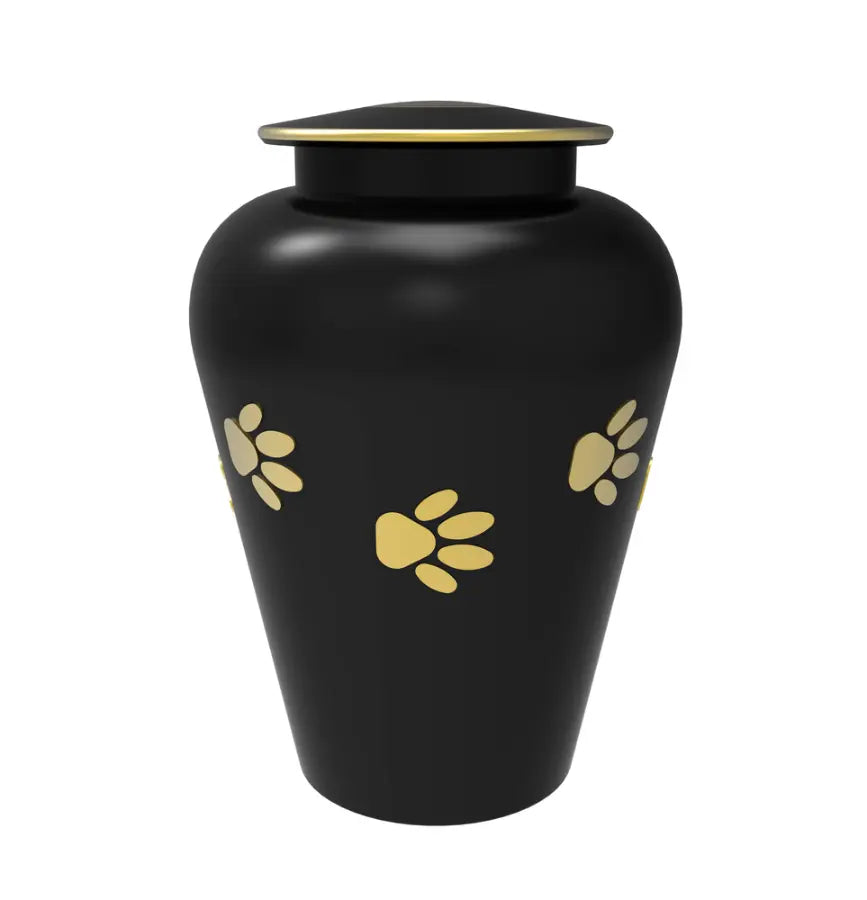 Securing The Ashes Of Your Furry Friend

After cremation, the ashes of your pet are collected and placed in an urn. Pet cremation urns are a way to memorialize and honor the memory of your beloved pet. Dealing with the death of your furry companion can get overwhelming. You will inevitably miss your pet and wish they were around you. Coping with death requires patience, strength and kindness towards yourself. One way you can feel closer to your pet is by having a pet cremation urn that you can have close to you at all times.

The Different Designs Of Pet Cremation Urns

Picking a pet urn is a personal preference that you might have, keeping the needs of your deceased pet in mind. Some common types of pet urns include:
1. Traditional urns: These are classic urns that are widely bought and used by pet owners. These are most commonly used and found when it comes to buying a pet cremation urn for your dog or cat. Typically, these are made of materials like wood, ceramic, glass, or metal. You can decorate the urn with engravings, inlaid designs or other embellishments.
2. Biodegradable urns: These urns are made of materials that will decompose over time, such as paper, bamboo or cloth. Biodegradable pet cremation urns are often used for scattering ashes in a natural setting.
3. Custom urns: These pet cremation urns are designed to hold the ashes of a deceased pet. What makes them special is that you can personalize the urn with your pet's name, a special message, their paw prints, or other details that mean something to you. Custom urns can be made out of the material of your choice too.
4. Keepsake urns: Keepsake urns for pets are small enough to be displayed on a shelf or mantel and are often used to hold a small amount of ash as a sentimental reminder of the deceased pet.
5. Picture urn: These urns have a frame on the front where a picture of the pet can be displayed. They are often made of sturdy materials like wood, ceramic or metal.
6. Sculpted urns: These urns are typically made from materials such as bronze or resin and feature a sculptural design. The design could be the image of your pet or a symbol that represents your bond with your friend.

Why Buy A Pet Cremation Urn?

The benefit of buying a pet cremation urn is that you can find a tangible, physical reminder of your pet. A pet cremation urn can be a way to pay tribute to the joy and companionship your pet brought to your life. Pet cremation urns allow you to keep the ashes in a special place, a place that is close to you. Selecting and purchasing an urn can be a way to find closure. You can take the help of your friends and family members to pick an urn that suits and represents your pet's personality in the best way. Many pet cremation urns can be personalized and so sitting through that process and coming up with something meaningful and unique can help you process and deal with your emotions better.

Liquid error (sections/article-template line 215): invalid url input
Finding The Right Cremation Urn For Your Pet

Cremation is a heavy process to watch and deal with. In all of this, you don't need the added stress of finding a suitable cremation urn for your furry best friend. Pet cremation urns come in a wide range of materials, styles, and sizes. You can find a variety of them at a price that meets your needs on Titan Casket. A quick and easy scroll through our website can help you find a suitable urn and have it delivered to your doorstep with no stress. At the same time, some people might choose to keep the cremation urn for dogs or cats in their homes, while others might decide to bury it in a cemetery or scatter the ashes in a place that meant something to you and your pet. Whatever you choose to do with the urn, remember that you are honoring the memory of your pet and that the bond and love between the two of you will be immortalized by the pet cremation urn you pick.