What Is Pet Cremation Jewelry?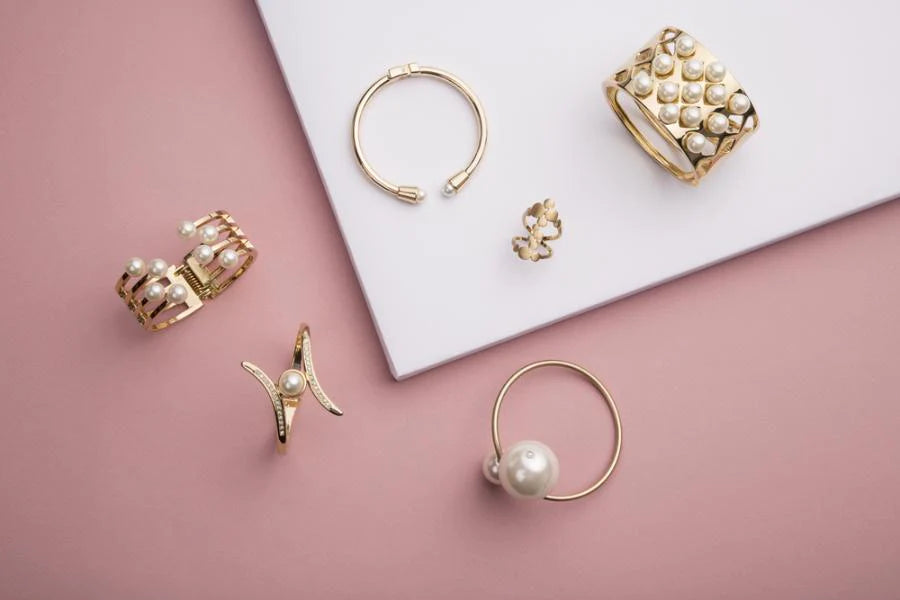 Pet Cremation Jewelry - A Unique Way To Honor Your Pet In Death
Pet cremation jewelry is a unique and unconventional way to honor the memory of your dear animal companion after their passing. It is a concept that is quickly catching on among pet owners today. As the name indicates, pet cremation jewelry is any ornament or jewel that includes a part of your pet's ashes, obtained after the cremation process has been completed. It involves converting ashes into jewelry, so you can have a beautiful keepsake to remind you of your pet.
If you've chosen cremation as the preferred method to handle the body of your pet, this is an option that you can consider. The process to make a piece of jewelry using your pet's ashes is fairly simple. You also have a wide range of options to choose from, so there is no dearth of choices if you decide to convert your pet's ashes into jewelry.
What Kinds Of Pet Cremation Jewelry Can You Get?
There are different kinds of pet cremation jewelry that manufacturers and sellers offer today. Knowing your options helps you make a suitable decision about what to do with your pet's ashes. Here is a closer look at the top types of pet cremation jewelry you can consider buying.
Diamond jewelry -

Many companies today specialize in converting ashes into diamonds by extracting the carbon from the cremated remains. You can get in touch with one such service provider and convert the ashes of your pet into a diamond. This can then be set in any ornament of your choice, like a ring or a pendant.

Urn jewelry -

This kind of jewelry features a tiny, almost miniscule urn that can hold a small amount of your pet's ashes.

Pet jewelry urns

can be purchased in the form of rings, bracelets or necklaces. You can open up the tiny urn in the ornament and store the ashes of your pet safely in there as a keepsake.

Engraved jewelry -

Diamond jewelry made from your pet's ashes or any kind of urn jewelry that you choose to purchase can also be customized with engraved inscriptions in memory of your dear pet. You could have the pet's name, a heart or a paw print engraved on the ornament for an added personal touch.

Glass jewelry -

This is a kind of handcrafted

pet cremation jewelry

that is created by blowing glass. Artisans and experts in this field can create beautiful glass beads or pendants in different colors and shapes. You can then add the ashes to this glass object and incorporate it into an ornament of your choice.

Religious pet cremation jewelry -

There are also religious

pet cremation jewelry

options that contain your pet's ashes and feature a religious symbol of your choice. Some examples of such religious symbols include the Christian Cross, the Star of David or the Christian Dove.
Double pet cremation jewelry -
Losing one pet is hard enough, but losing two — particularly over a short period — can be overwhelmingly shattering. Double pet cremation jewelry can help you get some closure by honoring both your pets in one single ornament.
How Much Does Pet Cremation Jewelry Cost?
The exact cost for any jewelry that incorporates your pet's ashes depends on various factors. Top among these are the type of jewelry you opt for, the kind of precious stones and metals used in the ornament and the level of customization involved. Typically, the cost of pet cremation jewelry can range from as low as $30 to as much as $3,000 or more. There is also the option to convert your pet's ashes into diamonds, which can also be quite an expensive option. It's always best to check the quotes offered by the jewelry maker you are interested in and compare your options before making a purchase decision.
Liquid error (sections/article-template line 215): invalid url input
Consider Giving Yourself The Gift Of A Beautiful Memorial Token In Honor Of Your Pet
Pet cremation jewelry is a beautiful option available to bereaved pet owners. However, you may need some time to think over this potential course of action. In the meantime, if you want to preserve the ashes of your pet till you are ready to convert them into pet jewelry, urns can be very useful.
You can purchase sturdy and long-lasting urns on our online store. Made with premium quality materials, our urns are aesthetic in design and feature top-of-the-line craftsmanship.