Can You Bury Your Pet At Your Home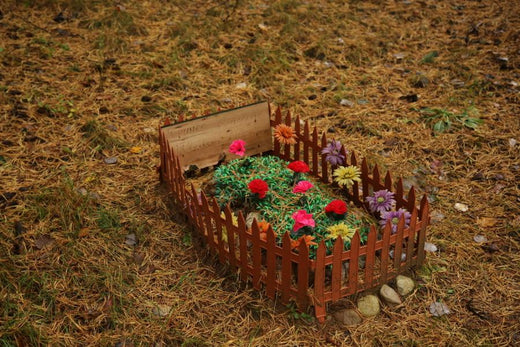 Can You Bury Your Pet At Home?
In most cases, you can get away with burying your pet in your own backyard without facing any legal consequences. However it is best to take a few precautions if you opt for this route, such as burying your pet at a particular depth underground and using a biodegradable pet burial box.
Legal Regulations Around Burying Your Pet At Home
There are no national pet burial laws that specifically lay down requirements for a backyard burial since it is a nascent space. However some states will mandate certain elements of a pet burial at home, such as burying the pet at least two feet below the ground. But now that you know that pet burial at home is an option, you might also be wondering about how good of an option it is. There are a few benefits to pet burial at home, but there are also some drawbacks that are worth considering.
Pros Of Burying Your Pet At Home
Money can be a big factor in people's decision to bury their pets in their backyard. Pet burial costs at a cemetery can be anywhere between $500 and $5000, which can be a significant financial strain for many pet owners. By opting for a pet burial at home, not only can you avoid the expense of a cemetery plot, but also those of a casket, a priest, a service, or any other traditional funeral expenses.
There is also an element of sentimentality in burying your pet at home. The idea of having the pet close to you even after it has passed might be comforting for some pet owners. It also provides an intimate setting where you and your family can bid your final goodbye however you prefer.
Cons Of Burying Your Pet At Home
Pet burial at home can be unsafe in some cases. One of the biggest issues that people have faced after burying their pet in their own backyard is instances of other animals trying to dig them up for food, including wild animals. These animals can pose a danger to you or your family members, and also to any other pets you might have. Since you need to use a biodegradable pet casket when burying at home, your pet also has less protection than they would get from a metal casket.
Another factor to consider is if the cause of your pet's death was a contagious virus or any other communicable infection. In cases where the death is due to certain types of illnesses such as distemper or leptospirosis, it may be recommended to cremate your pet to protect not just other animals around but also humans, since some diseases can transfer to humans.
Lastly, it might also be worth thinking about whether you are emotionally and physically up to the task of performing a pet burial at home. Digging two or three feet underground as is mandated by some states takes not just a lot of physical strength but also a sizable chunk of time. If these possibilities worry you, you should probably consider opting for a plot in a pet cemetery. Many pet cemeteries will allow you to have a funeral service for your pet as well.
Liquid error (sections/article-template line 215): invalid url input
Where To Buy A Pet Casket
If the pros of pet burial at home outweigh the cons for you, then you will need to arrange for a biodegradable casket. You can get a wooden pet burial box made out of sustainably sourced wood if you seek durability, but pine, willow and cardboard pet caskets are also some options you can consider which cost less than wooden caskets.
On the other hand, if you settle on having the burial at a pet cemetery, there is no better casket you can get for your pet than a metal casket. At Titan Casket we offer a premium stainless steel pet casket with a high-gloss finish in more than 20 color options and in four sizes. You can order your pet burial box today and avail free shipping to any location within the US.