6 Different Types Of Pet Urns That You Can Choose From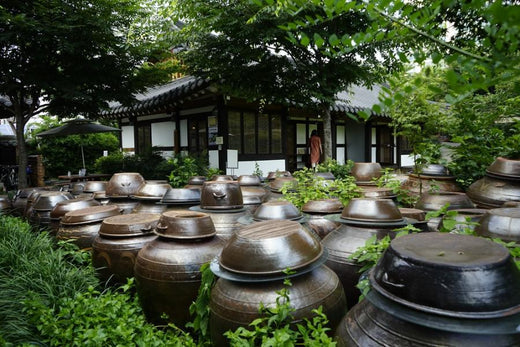 Cremating Your Pet? Here's What You Can Do With The Ashes
Losing a pet can be extremely painful, especially if you watched your pet grow up. However, despite the emotional impact of this loss, there are some immediate responsibilities that need to be taken care of. Foremost among these is your pet's funeral. You can choose to bury your pet or cremate its body. If you choose the latter, you will need to purchase a suitable pet urn to hold the ashes that you collect after the cremation process.
Today, with the pet funeral industry evolving rapidly, there are many options available to pet owners who cremate their animal companions. You can find pet urns for dogs, pet urns for cats, and even urns for smaller animals like hamsters and fish. There is also the option of having custom pet urns made to honor your furry friend in a more personal and fitting manner. If you have just cremated your pet, or if you are going to, it helps to be aware of the different types of urns available for pets in the market.
6 Different Types Of Pet Urns You Can Choose From
When it comes to choosing an urn for your pet's ashes, there is no dearth of options. Here is an overview of some of the most common types of pet urns for storing, burying or scattering the ashes of your animal companion.
Metal urns -

Traditional metal urns are strong and durable, and are among the best choices if you wish to store your pets ashes at home. These

pet urns

are available in different sizes and shapes, so you can find one that is suitable for your pet's ashes. Since metal remains intact and is less prone to wear and tear, the ashes can remain safe for years, until you decide to do something else with them.
Wooden urns -
Woodens urns are also another excellent alternative if you wish to display the urn containing your pet's ashes at home. They are elegant in appearance and durable in construction, and they come in different styles ranging from ornate to minimalist. Wooden
pet urns for dogs
and cats can also be personalized to a certain extent, with engravings or photos.
Marble urns -
Marble is a material that is inherently elegant and rich in appearance, making it the perfect choice for
pet urns
that need to be displayed for years on end. A marble urn for your pet's ashes may be a fitting way to honor their memory if you are not yet ready to dispose of the ashes in any other way.
Biodegradable urns -
For the eco-friendly pet owner, this is one of the best kinds of pet urns to opt for. Biodegradable urns are made from materials that are easy to decompose. So, you can simply bury the urn containing the ashes under the earth. Some biodegradable urns also give you the option to incorporate the ashes of your pet in a plant system, which eventually grows into a memorial tree for your pet.
Custom pet urns -
Custom pet urns can be made from different materials like wood, metal, marble, or even clay. The common feature here is that they are customized to honor your pet in a more personal manner. You can customize the urn by engraving your pet's name and the date of its demise, you could add a photo or a painting of your pet on the outside of the urn, or you could personalize it with their paw prints.
Scattering urn -
Scattering urns are suitable options if you wish to scatter your pet's ashes either on land or in the sea. These urns are designed to dispel the ashes into the air smoothly. Some scattering urns are specifically designed to be used in water, and they automatically decompose or dissolve after the ashes are dispersed.
Liquid error (sections/article-template line 215): invalid url input
Consider Your Options And Make A Suitable Choice For Your Dear Departed Pet
You can buy pet urns for the ashes of your animal companion online. Comparing prices and options is easier, because you can do this from the comfort of your home itself. If you are looking for pet urns for dogs that are on the larger side, like a labrador or a mastiff, you can find suitable options on Titan Casket's online store. We also offer eco-friendly urn options.
On the other hand, if you choose to bury your pet instead, you can also find various kinds of pet caskets on our online store. Made from durable steel, these pet caskets come in different sizes and colors, giving you a wide range of alternatives to choose from.